Now Showing & Coming Soon!
Directors: Devin Brain / Ian Belknap
Writer: JWilliam Shakespeare / Jeffery Hatcher
Genre: Tragedy / Comedy
Grant Fetcher Prewitt, a member of our acting family, signed on with The Acting Company last year and has been invited back for a second year. Just back from tour, they now have a limited New York run!
Macbeth: After a trio of witches prophesize that he will become King of Scotland, Macbeth's ambition, spurred to action by his wife, leads to his murdering King Duncan and ruling tyrannically through an era of bloodbaths and a civil war. Arrogance, paranoia, guilt, madness and death consume Shakespeare's shortest tragedy.
A Connecticut Yankee in King Arthur's Court: Lancelot, Guinevere, Merlin and Mark Twain himself (as Hank) come tumbling your way in this satirical tale from America's favorite humorist. Wander with Twain as he time travels from the 19th Century to 6th Century England's medieval times through the eyes of Hank Morgan of Hartford, Connecticut who, after a blow to the head, awakens to find himself transported back to the time of legendary King Arthur.
Directors: Jess Akin
Writer: Arika Larson
Genre: Mixed
Come join us on May 3rd to see Love Drunk 3. It promises to be a wonderful time and there are unlimited mimosas available with ticket purchase!
Arika Larson is an accomplished writer for both the stage and film. With many projects in the works, anything she puts out is guaranteed to ba a wonderfully good time. Not to mention a glimpse into the future style of a dramatically up and coming playwright we are proud to have on board!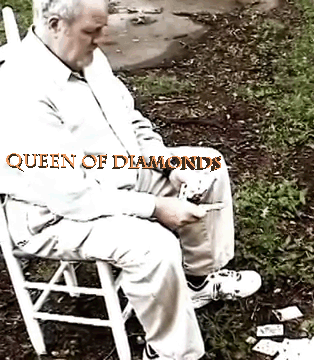 Directors: Jess "Jay" Akin
Writer: Kyle Hatley
Genre: Family Drama
This is a story of Family. Adam, after the death of his wife, Ruth, has fallen into a deep, clinical depression he can not seem to pull himself out of. Making matters worse, the death of Ruth has also fractured the family creating division between siblings and animosity all around.
Adam invites everyone over for July 4th weekend because he has something to share with them, but the never guessed what it really was.
This is Earthquake Studios first film. It really gave us the bug for film making, so even though we lose sound halfway through, I love it. You should watch.
Director: Jay Akin
Writers: Grant Prewitt, Tim Munger, Daniel Shay
Genre: Sci-Fi, Action
Come join our travelling hero as he bounces through space stealing everything along the way! Wait...it's a story about relationships? Something with his wife and the secret service?
Just come and see for yourself!
Directors: Jay Akin
Writer: Kyle Hatley
Genre: Sci-Fi, Comedy
Ever wonder what happens to all of those parallel universes after death? What if all of the different versions of "you" are out there, just waiting to say hello in the instant that you die?

Come along for a tragically funny, wild ride.